The L.L. Bean MasterCard is one of the best credit cards that shoppers use frequently. It provides a lot of rewards to the users in multiple fields. Here is a detailed review of the credit, along with some vital information you need to know about the credit card. Here in this article, we will discuss all about LLBean Mastercard.
All about L.LBean Mastercard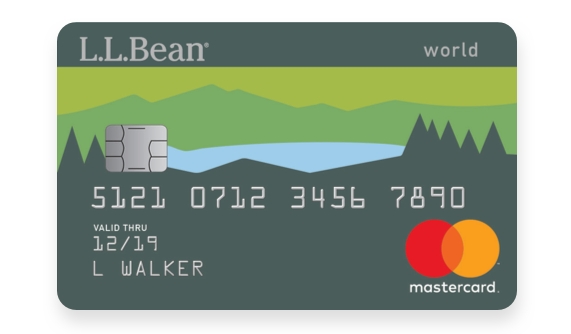 The L.L Bean credit was formally issued by Barclays and it came as the LL Bean Visa Card. At present, Citi issues it as the L.L. Bean MasterCard. As per the main rewards of the card, you can get the following:
Eligible purchase cashback: All eligible purchases are subjected to an L.L. Bean cashback for up to 4%.
Gas station rewards: On purchases at the gas station and restaurants, a reward of 2% cashback is provided by the L.L Bean Credit card.
It has many other rewards like the returns on free shipping. This card also provides you with offers and sales. Apart from these, you can also enjoy the Mastercard conveniences with the card.
This card can provide a satisfying outcome in the case of people who are regular credit card users. So, if you are a laggard, avoid applying for the L.L Bean MasterCard. As per the drawback, the customer service has turned pale after the L.L Bean credit card shift to Citi from Barclays.
On the other hand, the card's advantage is that it has the 'open-loop facility that allows you to put it up for use anywhere the MasterCards are accepted.
Credit Strategy: An Important Typing to Consider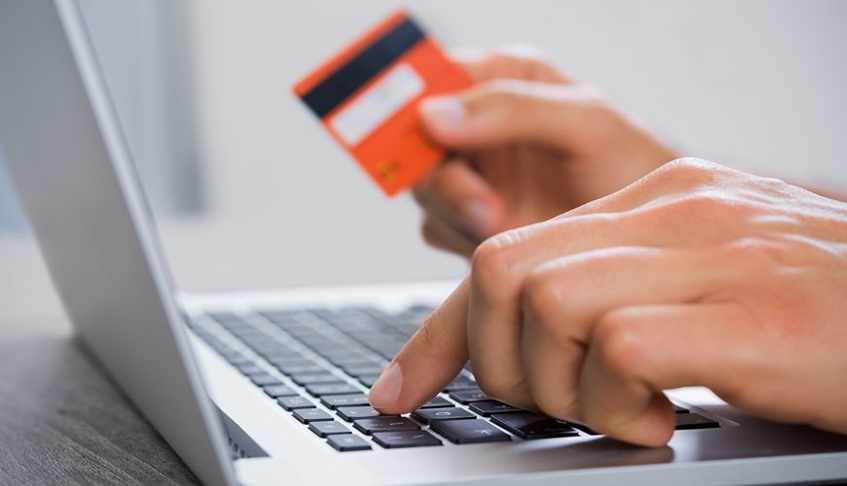 You can follow a lot of strategies to make sure your L.L Bean credit card keeps working and rewarding you throughout the period of usage.
A lot of special offers to access: There are a lot of special offers you can access on an occasional basis while purchasing service and merchandise from L.L Bean. All you need to ensure is that your card is active.
Always shop from the sites of L.L Bean: If you own an L.L Bean card, it will always be the best for you to shop from the L.L Bean stores. No matter if you place your order through phone, Internet, or visit a store, there will be a 4% cashback on all eligible purchases.
This way, you can keep your credit card active. The credit score would also remain in proper order. It is always better to surrender a credit card if you are unable to manage it.
L.L Bean card services
Free Shipping: On every purchase of L.L Bean, you can get free shipping offers. So, you can order anything and get it on its MRP, and no extra costs will be there.
Discounts: If you have applied for an L.L bean card and have got it, check if the 15% sign-up discount is available or not. If it is not given to you, visit the llbean.com website to know more about it.
Redeem bucks: You must redeem the L.L Bean credit card bucks as it can help you to purchase different commodities and services that are provided by the same company. Try checking the leftover bucks after each purchase you make.
Access free monogramming: The free monogramming facility gives you a chance to monogram a commodity and buy it later during a special occasion.
For people having the old card, you might have got the new one after the month of July last year. If you have not activated the new card still; it is high time for you to visit the website llbeanmastercard.com and follow the instructions for activating the card.
As per the new norms, you will not be getting any coupons from the card anymore. Instead, you will be getting the L.L Bean bucks. All pre-existing prizes will change as you start using the new card.
Details about the LL Bean credit card Benefits
If you are already thinking about getting an L.L Bean credit card but don't know much about it, here are the details that you need to know:
Nearly all the benefits that you get from the card are subjected to the L.L Bean stores. You can only enjoy it if you are a regular customer of the aforesaid store.
In case of shopping, you can get a chance to extend the warranty with the help of your credit card.
Protection on purchase is another thing that you can count upon while using this card. So, you can change any material which is purchased broken. Even if it is stolen, you can easily approach reimbursement.
As per driving convenience, you can always call the L.L Bean company for towing services or spot repairing. It also gives you coverage on collisions and accidents that you might face with your car while traveling.
Security of the card is top-notch as no cardholders are termed as responsible ones for the transactions that are unauthorized.
The theft resolution mechanism is highly active for the L.L Bean card. It always remains on surveillance.
Fees for LLbean Credit Card
The details regarding the fees of the L.L Bean credit card are given below. Simply, it has a quite straightforward payment structure, and it is quite affordable for people.
There are a few types of APR rates that you should know about while planning to apply for the L.L Bean Credit Card. Go through the following:
The Balance Transfer APR: 13.99- 19.99 (in percentage)
Cash Advance APR: 25.24 (in percentage)
Balance Transfer APR: 13.99-19.99 (in percentage)
Other Fees
The Annual Fee: $0
Balance Transfer Fee: Minimum of $10
Foreign Transaction Fee: 3%
Cash Advance Fee: $10 (Minimum)
Returned Payment Fee: $40
Late Fee: $40
Penalty APR: 0
Process of Application for the LLBean Master Card
As of the review of the L.L Bean credit card, you should know about the process of application. In most cases, it is very tricky, but for this one, it is comparatively simple. Here are the steps you should follow:
Online application: You can apply for the L.L Bean credit card online. You can get the link from the official website. Avoid applying from any other website as it can be fraudulent.
Prerequisites: When you apply for the card, make sure you satisfy the following prerequisites:
An active online account of L.L Bean
Minimum age of 18 years
All identifying information like phone number, address, SSN, and email address
Details about the source of income
Total annual income
Monthly Rent Payment Details
Once you enter all these details on the website, you should be able to apply for the L.L Bean credit card. The authority will further inform you if they find you eligible to use the card after a thorough check-up.
Pros and Cons of L.L.Bean MasterCard
Pros of L.L.Bean MasterCard
Save in every L.L Bean purchase
Regular shoppers can get the most out of this card. Moreover, the L.L Bean shoppers can be in the most advantageous position. So, this card is highly recommendable for you if you are a regular shopper of L.L Bean.
There are multiple perks that you can enjoy with the L.L Bean credit card. The best you can do is maintain all the strategies mentioned above. It can help you minimize all regular expenses. However, this card might not be that useful for you if you do not shop from the L.LBean shops.
Savings on initial Purchase
In case of the initial purchase from the L.L Bean store, you can get heavy discounts. The best you can do is order for a high utility appliance if you are purchasing something for the first time.
Cons of L.L.Bean MasterCard
Even if there are several rewards that you can get while using the LL Bean card, everything is limited to their own stores., You can hardly get any rewards in case of shopping from other brands.
One of the most alarming issues about the L.L Bean credit card is its poor customer care service. Recently, many customers are facing problems in contacting customer care executives. It is dangerous for a credit card company as the users are unable to clear all their doubts regarding the card. However, you can consider it as a temporary issue,
Final Words
You can apply for the L.L Bean credit card easily as the process is simple. However, if you are concerned about the customer care service, consider it as a temporary problem. The limitations are also there and you can only term the L.L Bean credit card as a  mediocre one.
If you are quite sure about giving the fees and using a reward credit card, you are open to apply for it. We highly recommend you go through all terms and conditions before applying for the card.