To narrow down the best health insurance companies for you and your family, you need to keep many factors in mind. This is a long process and can get confusing sometimes. There is no shortage of health insurance options available in the marketplace but basis your individual and specific needs, you should shortlist the options. 
We have done our research in comparing and evaluating the most suitable and reputed health insurance providers with different plan choices and policy offerings.
Among these options, you can check basis various factors like policy offerings, plan prices, coverage advantages, financial capabilities, claim services and support, customer support services and provider options and decide which three of these companies suit your requirements the best.
You should ask for quotes from the three companies individually and then select the one to go ahead with. 
A company which is the best insurance provider for somebody else might not be the best for you. Your best options will depend on your budget, the type of health insurance you need and the availability of those services in your area. 
The area you stay in determines the health insurance providers you can access comfortably and the coverage they offer. The policies also depend on age, gender and certain other factors. 
Top List Of Best Health Insurance Companies
Blue Cross/Blue Shield

: Best for Large Provider Network

Cigna Health Insurance

: Best for Global Coverage

Humana

: Best for 360 Degree (Wrap-around) Coverage

Aetna

: Best for Medicare Advantage

Kaiser Permanente

: Best for HSAs

United Healthcare Services Inc.

: Best for Online Care
How Did We Determine This?
To choose the best health insurance companies for you, we paid attention to health insurers with remarkable financial stability rating or an 'A' (excellent) and the companies which scored highest in customer surveys for factors like claims satisfaction, customer service, how many would recommend, areas of value for price and how likely customers would be to renew their policies.
We have examined health insurance plans that were amongst the top ratings by NCQA, the National Committee for Quality Assurance, a non-profit rating group. We also considered ratings from renowned and professional insurance rating companies like J.D. Power & Associates and Insure.com.
Here we will deep dive into these providers' services and offerings:
Blue Cross Blue Shield:
Best for Large Provider Network
Offering health insurance in the United States as well as in more than 190 other countries, Blue Cross Blue Shield (BCBS) Association, is a well-renowned name in the health insurance industry. Almost one out of three Americans have health insurance from BCBS. You would find many state plans with names like Anthem, Wellmark, Highmark, Independence and Hawaii Medical Service.
All of the 36 independent and locally operated BCBS companies provide services in all 50 states. Most of these companies have 'A' (excellent) financial strength rating from A.M. Best. On a national level, more than 95% of doctors and specialists, and 96% of hospitals are on contract with BCBS companies, this is more than any other insurer.
Names Of Organizations:
Its members get access to plans through health maintenance organizations (HMOs), exclusive provider organizations (EPOs), and preferred provider organizations (PPOs).
HMO plans – Most comprehensive plans, great savings, limited doctor choices to those inside the HMO

EPO plan – Select provider networks with policies promoting and managing member health care.

PPO plans – Great flexibility and a greater number of doctors
There are so many BCBS PPO providers, there are great chances that you would be residing close to one irrespective of the region you stay in. BCBS plans also offer a health savings account (HSAs) and flexible spending accounts (FSAs).An FSA plan helps you save money that too tax-free for health insurance deductibles and other health-related expenses.
The HSA plan is similar but should be used only for qualifying medical expenses. You can choose to apply for these funds to ensure deductibles and reap the benefits of lower insurance premiums with a high-deductible plan.
Out of 36, 31 BCBS companies were highly rated by NCQA and 14 gained good financial ratings. 11 of the BCBS Medicare Advantage Plans were highly rated. They also offer employer insurance, policies on healthcare.gov and a range of Medicare plans (Medigap, Prescription Drugs Part D, and Medicare Advantage).
Pros:
Availability and contracts across all states

Policy and plan options depending on different coverage requirements
Cons:
In consumer affairs like coverage denials, getting medical procedures approved and limited PPO choices, they scored less than 3.5 stars by customers 
Read More: Is Dental Insurance Worth It?
Cigna Health Insurance:
Best for Global Coverage
Cigna, a global health service company has a global network of 1.5 million healthcare professionals and access to doctors in 200+ countries. It serves almost 95 million customers. The company has more than 40,000 employees who provide services in 170+ languages. The company mentions that it ensures more than three-quarters of Fortune 500 companies. At the end of 2018, the company merged with Express Scripts. 
It offers health insurance in 10 U.S. states – Arizona, Colorado, Florida, Illinois, Kansas, Missouri, North Carolina, Tennessee, Utah, and Virginia and dental plans in all 50 states. On healthcare.gov, it sells individual plans and in 2019, it set foot into 19 new markets.
The health insurer is also expanding its Medicare Advantage plans to 80 counties across 17 states. In-network or participating providers are great for savings. Depending on your plan, you may or may not require referrals for out-of-network care.
Policyholders can look for network doctors, check claims status, estimate costs and get insurance ID cards online. Deductibles, plan options and co-pay options are different in different states. They offer high-deductible plans along with HSA plan options.
They also offer many interesting benefits for members like health information helpline, rewards programs, pharmacy with home delivery, flu shot information and the Cigna telehealth connection program. This program allows the members, access to board-certified telehealth providers including Amwell and MDLIVE.
From A.M. Best, it has an 'A' financial strength rating, meaning excellent.  Four private Cigna plans were top-rated in NCQA in the U.S. According to a J.D. Power survey, Cigna is the top performer in terms of customer satisfaction in the regions, East South Central and New Jersey.  
Pros:
Out-of-network approvals not required

Tele-health services

Excellent financial strength ratings
Cons:
Humana:
Best for 360 Degree (Wrap-around) Coverage
Humana, a health insurer with strong financial stability, is a broad-cased health and well-being company. It sells private policies and covers expenses like: 
Eyeglasses and contacts

Prescription drugs

Dental exams, crowns, and appliances
The company offers a wide range of plans for people going through chronic conditions including transitions from a hospital stay to home care and meal delivery. They have policies with great advantages and do not increase the prices of polices as the customer's age.
Their HMO plans are quite economic but have a specific range of pharmacy options. It doesn't sell insurance on healthcare.gov anymore. It is one of those companies which offers people, with a serious or disabling chronic condition or living in an institution, special needs policies. 
NCQA has highly-rated four private Humana plans (Kansas/Missouri, Wisconsin, two in Illinois) and three Humana Medicare Advantage Plans (Florida, Illinois, Tennessee).  According to a recently released data from the ACSI survey, consumers rate Humana highest for offering good access to primary and specialty care and it is leading in customer satisfaction in 2019. 
Pros:
Affordable HMO policies

Strong financial stability

Prices for older customers are not increased with time
Cons:
For best pricing, you need to apply for HMO or PPO policies

Few customer service complaints
Aetna: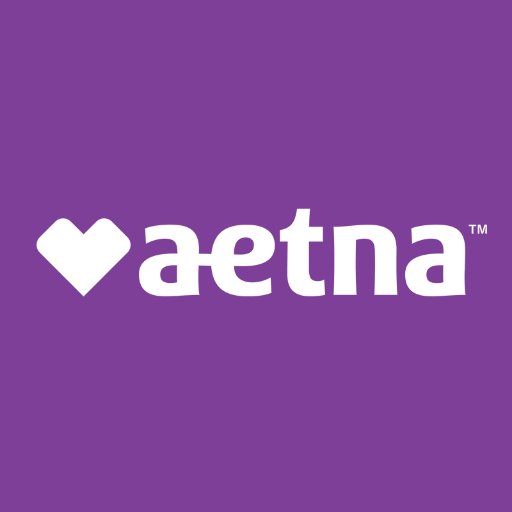 Best for Medicare Advantage
Aetna is one of the largest health insurance companies in the U.S. and has a great reputation. Its financial rating from A.M. Best is 'A', meaning excellent has an impressive sale of 43 Aetna Medicare Advantages plans sold in 37 states. It received top ratings from NCQA for the District of Columbia and recognized as exceptional in Connecticut and Maine.
It sells Prescription Drug Plans in 48 states and D.C. along with a combined vision, dental and hearing product supplemental Medicare insurance in most states. For the upcoming years, Aetna Medicare Advantage will be available in 264 new counties across the nation. This will provide millions more Medicare beneficiaries' access to an Aetna plan.
It is a larger provider of employer-bases health insurance. Its plans in Utah and Pennsylvania were top scorers in NCQA, and Aetna was rated a J.D. Power regional 'best for consumer satisfaction' in Delaware, Ohio, Virginia, West Virginia, and D.C. Compared to its competitors, Aetna offers its offerings at lower prices. It doesn't sell individual insurance on healthcare.gov anymore. 
The company was acquired by CVS Health in 2018 but still offers economical health insurance options including immunizations, hospitalization, office visits and many other basic health care services. Its members can also apply for HSA plans (available for high-deductible plans).
As this is a large health services provider network, it will be easier for you find an Aetna-approved provider in almost all parts of the country.
Aetna offers many wellness programs to its members that include weight-loss programs, chiropractic services and gym memberships amongst others. It offers many types of provider plans that include HMO, POS, PPO, EPO, and HDHP with HSA.
Pros:
Wellness programs

Nationwide coverage

Health Savings Account (HSAs)
Cons:
Received only a 3.5-star rating from Insure.com

Only 81% of customers would recommend to a friend
Kaiser Permanente:
Best for HSAs
A trusted health insurer, Kaiser, it offers health care through its managed care organization and network of Kaiser Foundation hospitals and medical centers. It offers health insurance in the states, California, Colorado, Georgia, Hawaii, Oregon, and Washington state, as well as those living in Maryland, Virginia, Washington D.C. and has a network of almost 22,000 active physicians.
It has excellent financial strength ratings and has been awarded with many customer service awards from J.D. Power & Associates.
If you reside in the insurer's coverage area, you can choose between plan options like bronze, silver, gold, and platinum plans. The option of adding a health savings account (HSA) is available in all plans except in the platinum plan. 
It offers HSA options available for high-deductible plans. The contributions are tax-free and could be used to pay for eligible expenses like doctor/hospital visits, X-rays, lab tests, prescriptions, primary/specialty care visits, ambulance/emergency care services, vision/dental care, and physical/occupational therapy.
Your account will come with a debit card and you will be able to transfer HSA balance even if you change jobs. Any amount saved over $2,000 can be invested into one of the offered mutual fund selections. 
From Insure.com, it has received a rating of 84.16 out of 100 in overall customer satisfaction and 89 out of 100 ratings in claims processing. A high 92% of its existing customers plan to renew their policies. 
Pros:
Options of many health plans

Great customer service

Health savings account options
Cons:
United Healthcare:
Best for online care
With an 'A' (excellent) financial strength rating from A.M. Best, UnitedHealthcare (UHC), is a part of UnitedHealth Group, one of the largest health insurers in the U.S. The most unique aspect of the company is it is strongly advocating and pushing 'consumer-driven digital health care'.
Its members can benefit with features like online care, file claims, setting up doctor appointments, finding doctors online, ordering prescriptions online, speaking with a nurse on a hotline, tracking health on their Apple Watch, wearable technology for glucose management, activity trackers for fitness participants offering monetary rewards and smart baby monitors for high-risk infants. Their mobile app offers all these features at one place. 
A great choice for people (individuals, employers, and Medicare and Medicaid beneficiaries) who want to manage their health digitally, UHC offers HMO and PPO plans with access to HSAs and FSAs. A huge preferred provider network of more than 1.3 million doctors and other health care professionals along with 6,500 hospitals and other care facilities nationwide is available with them.
It offers Medicare Advantage HMO and PPO plans. Its members are also eligible for discounts on smoking cessation programs, vision services (including Lasik) and hearing aids. 
A great 4.5 rating for two private United plans (both in Rhode Island) and 4.0 score for 13 plans in six states (Connecticut, Iowa, Massachusetts, New Hampshire, Nebraska and Wisconsin) was scored by UHC in overall NCQA ratings.
34 of UHC's Medicare Advantage plans received a high rating, that involves many plans sold under the name Sierra Health and Life Insurance Company. The policies might be costlier than few of its competitors but they could be worth the extra features.
Pros:
Online health care services

Large PPO network
Cons:
Average or less-than-average overall customer satisfaction ratings in 2019 by J.D. Power Commercial Member Health Plan Study
Important Health Plan Terms:
Health Maintenance Organization (HMO):
This is a managed health care plan, in which groups find out solutions from limited doctors, clinics and hospitals, to get reduced prices for the people in the plan.
Deductible:
This is the insurance claim amount that you have to pay before the insurance company starts paying claims.
Health Insurance Network:
Your insurers will make payments to these providers when you file a claim for medical services.
Preferred Provider Organization (PPO):
This is a managed health care plan available at lower costs. Quite similar to an HMO, in this, the members can choose physicians they want to consult without the sole restriction to the HMO providers. 
Exclusive Provider Organization (EPO):
This is a managed health care plan which allows its members to choose from physicians within the network. The services they take from out-of-network providers might not be covered at all. 
Point of Service Plan (POS):
This is a managed health care plan in which the members can opt to consult and work with a doctor who has beforehand consented to give services at a discounted fee.
Conclusion:
In conclusion, while choosing the best health insurance company for yourself and your family, along with cost, many factors will come into play. After that, you should carefully examine all the services being offered to you and then choose the one most suitable for your requirements.
Read More:
When Is The Best Time To Buy Appliances?
Can You Rent A Car With A Debit Card?
Cheap Gifts: 55 Inexpensive Christmas Gift Ideas