We're standing in an age where we can evaluate a business and its growth by the kind of b2b marketing budget management strategy it has. Investors, marketers, and business owners look towards a plan that can focus on the ROI and a proper spend of every penny that they are investing. For a fruitful marketing strategy, proper budgeting is the first important step.
Some are experienced enough to plan a budget by themselves. However, if you are one of those who would like to have a meticulously sorted budget before jumping into any new investment or calculating the ROI, there are some Best budgeting apps that you can consider.
How do you allocate a B2B marketing budget?
We will talk about those apps in detail in this article. However, this article is primarily made for those who would like to focus on planning to create a winning B2B marketing budget by themselves. So, let's get into the strategy part and help you a little further.
Why Is it Important to Plan a Budget? How Will You Plan a Budget ?
Determining a budget can be hard if you are new in the business. You don't have historical data from which you can adjust your goals. Insights help us to determine what our next steps should be. You can plan your budget accordingly based on the ROI of each investment. What if you don't have that option? How will you understand which budget decision will give you the most return on your investment?
So, before you jump into the campaign optimization and all take a look at the budget breakdown that will help you to create a winning budget for B2B marketing.  
You can not get into work before considering the following 10 questions:

How is your brand running? Or what is the current state of your brand?
What are your demographics? Like, are you doing the business locally, nationally or internationally?
What is your target audience?
How competitive is your market?
How are your competitors doing?
What kind of product and service are you giving?
What is the cost and value of your product and service?
What is the manpower of your internal marketing team?
Would you like to do 'marketing' or 'sales'?
What kind of support does your marketing or sales team need?
Now that you have the answers to all these questions, it's time to get to work. 
Content Marketing (40-50%)
The more you focus on the campaigns based on your goals, the more you'll understand how to meet your expectations based on your investments. Your goals should be based on your customer expectations. For example, you want to focus on leads, retaining your customers and growth.
Your campaigns should be based on highlighting the offers and discounts that you are giving and complementary products and services, or maybe you want to focus on branding. You have to create a campaign that will distinguish your brand from your competitors. You might want to create an impact that will make your customers relate your brand with value and class. 
Whatever your campaign is, the content is the king when it comes to serving your customers. It has been observed that only 32% of B2B marketers use a content strategy that is documented and well planned. Engaging contents such as blogs, videos, social media posts, infographics, polls, ebooks play very important roles in increasing customer interaction with your brand.
Involving your customers in your daily story, refined plans that make you involve experienced writers in content creation are the key strategies to make sure that you are getting maximum output from content marketing. 
Paid Advertising (20-30%)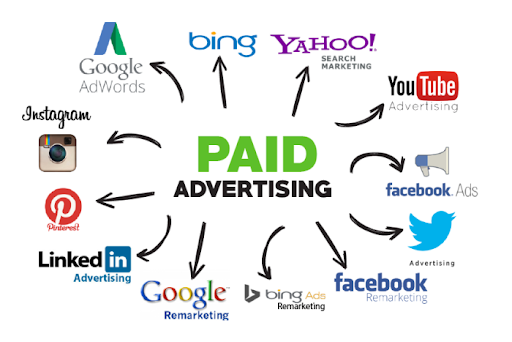 As much as it is important to reach your customers organically, paid marketing or advertising is another way you can reach your specific circle of customers. Paid advertising will let you stay a step ahead in the market. This is important when you want to create your brand presence or try to let your customers know about a new product or service that you are launching.
Suppose you want to launch a product or a service that is entirely different from your brand persona. How will you enter the market effectively? Print ads, social media ads, billboards, hoardings, jingles, and TV commercials are the ways you can reach your target audience. Organic reach will take a longer time to let your audiences know about your presence.
On the other hand, by paid advertising, you're directly reaching your audience as you're paying the particular channel for that purpose only. However, before paying for advertising you have to research a lot about where you're investing your money. Paid advertising gives you the privilege to get an immediate ROI and that helps you reach your audience better than what free marketing and organic reach do. Digital advertising gives you a worldwide market with extremely rich marketing options provided by Facebook, Instagram, LinkedIn, Target, etc.
Internal Marketing/ Workforce Advocacy (10%)
Your workforce is one of the strongest parts of your marketing strategy. This can be hands down one of the best strategies that you can ever apply. Align your team members or employees with company goals through education and advocacy efforts. This will include internal meetings, training and online sessions. This might not be free but it will create goodwill and impact new hires and increase employee morale and education. 
With a robust employee advocacy program, you will be able to allow your employees to do the marketing for you. It will help you to reach new audiences. Introducing competitions among departments, educational seminars, social referrals and employee referral programs will help you to create a concrete employee advocacy program. You'll be able to measure the ROI by the leads brought in by the program. 
Events (5-10%)
The easiest way to let the market and your audiences know about your presence is through corporate events. It will be the quickest way to let the audience know about your prospects and convey your real identity. The cost of such events includes venue rent, catering, decoration, and other fares. Though a bit on the expensive side, it will ensure that you are letting your customers and competitors know why you and your products and solutions matter. 
These kinds of events include roadshows, conferences, conventions, trade shows, or other multiple ways to convey to your customers about your presence and motive. 
Software and Tools (10%)
Software and tools are a life-saver when you want to streamline your marketing strategy faster and get done with essential works such as saving you time, work, and manpower. Software and applications let you do the work with more efficiency and in intuitive ways.
With the right kind of inputs and the right solution, these applications and software will be able to track the right metrics and determine the access of each penny that you'll be investing in it. If you are already familiar with campaigns, these applications and tools will be able to calculate the ROI even before you start any campaign. 
For each campaign that you launch, you should always measure the strategies first so that you can set up the tracking. This is why it is important to consider the metrics and ensure that you have the proper application and tools to do so.
We have tried to make a list of some of the best budgeting apps of 2021. Take a look and determine which application suits your budget and requirements.
Best Budget Management Apps
You Need a Budget (YNAB)
This application has earned the top place with its revolutionary budget and philosophy. As per the users, you can save $600 within 2 months for the first year and $6000 in the first year. This app is a bit costly but it gives a free trial for 34 days, a money-back guarantee, and 100% no-risk usage.

YNAB gives an overall complete budget makeover with 100% risk-free, a 34 days trial period, and strong customer service. As goes the cons, the biggest issue is its cost. Compared to other software this is expensive with an $84/year package. You can sync your bank account, input data manually, and count each budget. You can learn about the app through live videos, guides, and video courses. YNAB gives a top-notch security measure. All the data is encrypted on bank-level security.
This app offers real-time updates of personalized spending plans. You can keep a track of how much you have spent in a span. You can sync this app with our bank. It gives you updates on your financial flow and progress. It even tracks your monthly bills and subscriptions.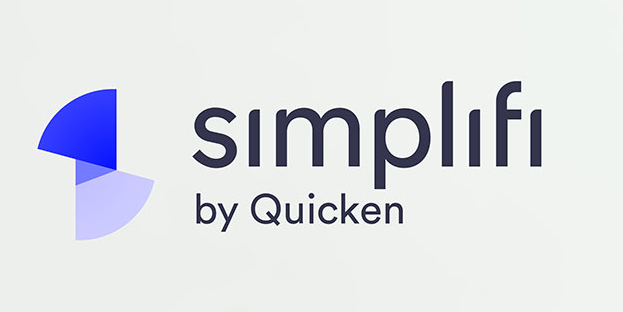 Simplifi ranks top because of its strong cash flow tracking capacity. This app automatically tracks your monthly spendings when you sync your bank account with it. It comes with a 30 days free trial period. However, like YNAB, this app is also on a bit expensive side with a $35.99/year package. Some users have complaints about technical issues as well. However, if you are searching for the most useful app to track your monthly expense and limit your budget, Simplifi is undoubtedly the best app available in the market. 

Mint

Mint is one of the most popular budgeting apps available in the market. With over 20 million users, this app has good reviews and stands out for its easy and user-friendly layout. You can track your expenses and investments, and schedule payment reminders using this app. This one is a free budgeting app where you can access a free TransUnion credit score.
 This app allows you to manage all your financial accounts and add transactions manually. The best advantage of this app is that it is free. However, you have to get bothered by in-app product advertisements. Some users have complained about technical issues as well. 

PocketGuard App
This app is useful because it helps to reduce overspending. This app uses an algorithm to track expenditure, income and savings goals based on your data. You can limit your daily expenses and set your budget manually. This app is easy to use. Some disadvantages that users have pointed out is that the package comes at a hefty $34.99 per year and has technical glitches.

Final Words
So, we have tried to give suggestions on some of the best budgeting apps that you can consider to create meticulous planning before you start investing in the marketing strategy. Remember to choose something that suits your needs and let you stay a step ahead in the market.