The term Personal loans can be understood as a collateral-free sum of money that can be used for any purpose and has to be repaid in installments in a stipulated time period. If you want to invest in the markets, buy assets, embark on a vacation with your family or splurge on expensive gifts for loved ones, you can use this personal loan for absolutely any purpose.
Personal Loans: The Pros And Cons Of Personal Loans
Have you ever wondered when it is the best time to take a personal loan? Let's understand the scenarios when you can make the best use of personal loans. But very importantly, whatever your reasons may be, taking a personal loan is a responsible decision at all times and should not take lightly or mistreated to avoid serious obligatory backfires in the long run.
Always remember to borrow as per your rational requirement and repayment capacity in mindset of the most cautious use borrowed money wisely.
When to Consider a Personal Loan
1) Higher Education And Ambitious Career Pursuits:
Students who plan to pursue higher studies either in India or abroad, take a personal loan. The loan has no restriction and apart from paying the education fees, it can also be used for other purposes like accommodation, daily expenses, etc. This is a good decision if you are comfortable with the student debt concept and are confident of your repaying capacity in the future.
2) Housing and Real Estate Ambitions:

A personal loan taken for housing is a much better idea than taking a home loan at times. Why? It is a better way when it comes to financing the home renovation without placing your home as collateral. Rate of interest might act as a merit or demerit depending on country to country.
Another plus point is that the repayment tenure is less so you don't have to take the burden for long and can get rid of your debt obligations at the earliest possible.
Read More:  Best Bad Credit Personal Loans
3) Boosting One's Credit Score:
A person's credit score plays a pivotal role if one plans to take a loan in the future. It is essential to have an impressive credit score and the simple trick is to taking out a personal loan. And you can pay it off on or before time to gain credits. This way, the lender will be able to analyze and conclude a credible credit history and the borrower can easily borrow a big loan amount in the future seamlessly for various purposes.
4) Medical Emergencies: Is a personal Loan secured or unsecured?
In rare situations of unforeseen unfavorable circumstances, the power of money can play a crucial role in saving or losing a life at times in medical emergencies. A personal loan comes as a boon to expedite robust financial backing in case of expensive high-end medical treatments.
5) Foreign Tours and Vacation: Use secured personal Loan for Trips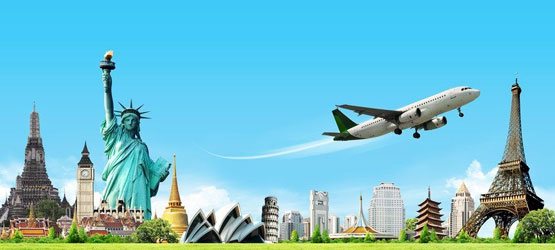 Financing an escape into the world's finest tourist destinations to take a pause from long working hours and the hustle and bustle of city life can be made possible through the personal loan.
A personal loan can not only finance your dream vacation but also give you that dose of happiness which many people surprisingly claim 'money cannot by'. If equips with a robust credit score, you will easily get a loan to approve and can repay it seamlessly with monthly EMIs.
6) Refinancing Purposes:
An existing loan obligation that has a higher rate of interest on it can be easily repaid by taking a personal loan that has a comparatively higher interest rate; is considered to be a good idea.
For example: If you have accumulated credit-card dues outstanding with interest rates up to 36% per month, taking a personal loan with an interest rate in the range of 12-24%, will be a prudent thing to do. This way you can reduce your interest ratio sacrificed substantially.
7) Marriage and Celebrations:
Grand weddings and luxurious honeymoons at times put a strain on the pocket and are easily possible to execute with the financial leverage via a personal loan. There is no necessity to spend all your hard-earned savings or go through the embarrassment of borrowing funds from friends and family. A personal loan gives just the perfect cushion for such occasions in a flexible and dynamic manner.
Various other personal reasons are possible to validate the idea of a personal loan but proper risk analysis considering the interests of all involved stakeholders is essential.
Conclusion:
personal loans taken should be used for genuine reasons within the legal and regulatory framework. One must act in a responsible way while spending borrowed money. And ensure repayment on timely intervals for smooth long term functioning of personal, micro, and macroeconomic variables at large from a nation's perspective.
Read More:
Best Credit Cards For International Travel
Should You Buy An International SIM Card For Your Next Trip?