Whether to buy or lease a new car, depends on your personal priorities, goals, and finances. Both buying and leasing a car have their own advantages, you need to understand if these benefits are beneficial to you. If you want a reliable source of daily transportation, had always wanted to own a car and are starting a new family; deciding that the addition of a new vehicle in your life could be a big commitment.
Financing a new car or second-hand car is one of the biggest expenses families incur other than housing costs. If you think that buying a car and getting an auto loan could be a very big expense for you and you are not ready for it, you can think about leasing a car.
Before making any of these decisions, it is important that you understand the advantages and disadvantages of both options. 
Difference Between Leasing and Buying a Car:
These two routes enable you to get a new vehicle and both come with different terms and outcomes. 
Buying a car means to either save money or take an auto loan to help you buy the car. With this method, you own the car provided you make the payments. 
Leasing a car means for a pre-determined duration of time, you make payments that allow you to use the car. Simply put, you borrow the car for the duration you need it. 
Leasing a Car:
If the objective is to keep your monthly expenses low, leasing the car could be a good option. A normal car lease payment can be almost 50-60% lesser than your monthly payments if you were to buy or lease a new car and the same car and capitalizing it through your personal auto loan. 
The hassle-free warranty is a huge advantage. If your newly purchased car has a considerable mechanical problem soon after the warranty period is over, it could be extremely frustrating for you to handle this especially if you don't own comprehensive coverage for the car.
When you lease a car, you are always covered hence you never have to worry about any unfortunate thing happening to your car.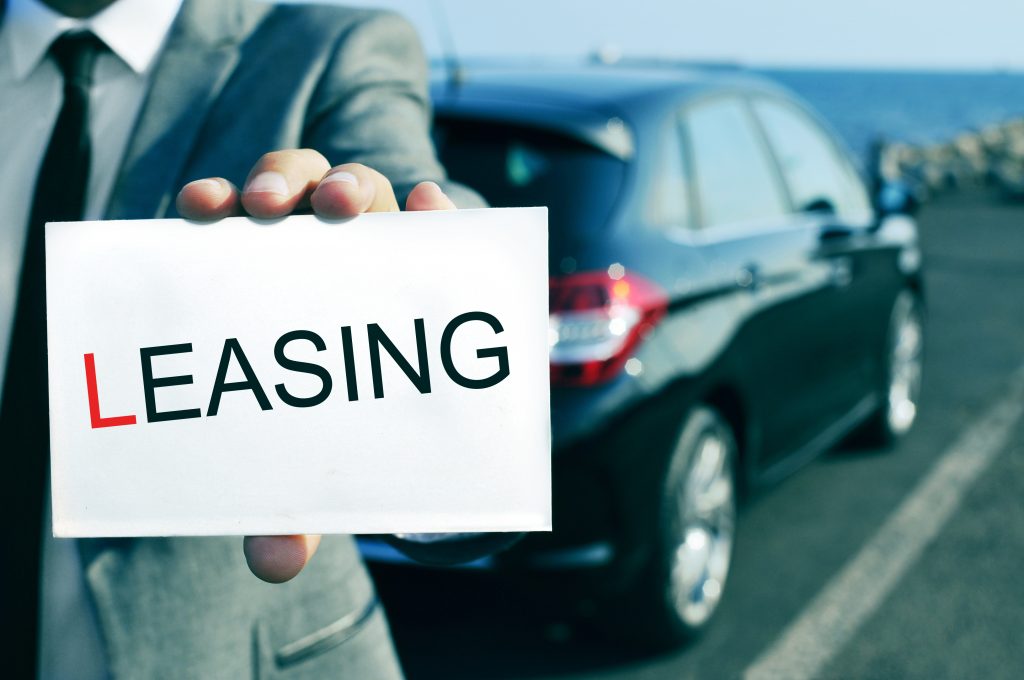 Cars depreciate quickly and are not an ideal financial investment with a great ROI. If you plan to sell your car, you might have to go through a time-consuming and stressful period to sell it and get the right money back. Nonetheless, this option comes with its own pros and cons which we list down below. 
Read More: Cheapest Ways To Rent A Car
Pros Of Leasing a Car:
The initial cost to lease a car is generally quite lower than buy or lease a new car. Leasing a car could save your costs in the short-term. Generally, you have to pay little or no down payment and also there is no requirement to pay any upfront sales tax.
Having said that, when you return the car, you might have to pay extra charges if you have crossed the mileage that exceeds the permitted limit, end the lease before agreed date or the car has any unrepaired damage. 
If you take the manufacturer's warranty during your lease term, you do not have to be concerned with the extra charges for repair. However, you are still liable for regular maintenance and the minimum amount of auto insurance needed by the state where you live. Many leasing agreements largely eliminate the probability of an unexpected event. 
No Hassle to Resell the Car
If you have a closed-end lease term, you just have to return the vehicle or can opt for a new lease with a different make and model. You will not have to worry about reselling the car. You might also have the option to buy the car at the end of the lease term for a pre-set price.
This could be a good option for you if the vehicle's value is more than the agreed-upon purchase price or a bad option if it is worthless money. 
Drive different cars frequently
 Leasing a car allows you the benefit of driving a car with the latest technology, safety features and comfort. When the lease gets over, you can get your hands on another car.
Cons of Leasing a Car:
Stable and predictable source of income
To make regular monthly payments for the lease term requires you to have a steady income every month. A major personal expense can hinder the flow of your finances hence it is important to have a backup plan.
Read More : Why You Should Never Lease A Car?
Follow the Terms and regulations
When you get a leased vehicle, ending the contract before the set date is quite difficult. Leases also have many terms which you need to qualify for or else you end up paying heavy charges.
Maintaining the car and miles
When you lease your car, it is important to read and understand the fine print. During your lease term, you are allowed to drive the car till a certain limit of miles only, if you exceed that, you pay extra. You also have to maintain the vehicle properly because if you fail to do so, you end up paying a lot of extra money. 
Leasing a car is a good option for short term. If you lease your car for long-term, there are great chances that you will pay more for the vehicle rather than buying it.  
Buying a Car:
This option gives you freedom and lets you make an emotional connection with your car. When you own a car, you can go wherever you want, drive as much as you want, do not have to worry about the extra miles, customize the car the way you want and there is no fear of additional fees.
When you plan to buy a car, you should be committed to drive it for a longer period and have enough car insurance coverage. There are very fewer chances of making a financial loss as long as you plan this whole thing with future in mind, maintain the car properly and make down-payments timely.
To understand clearly, we are listing down the pros and cons of buying a car.
Pros of Buying a Car:
Fewer payments over the long term
Monthly car loan payments are generally more expensive than monthly lease payments. However, with every loan payment, you can build up equity for the future when you decide to sell it or trade it. The cheapest way to own a car is to buy the car and drive it for many years after you pay off the loan. Your loan will cost lesser if your drive the car for a longer time. 
Sell it whenever you want to
Being a car owner gives you the flexibility to either sell or trade the car at any time provided you have paid off the loan. As there is no fixed duration for the ownership of the car, you can choose what suits you the best.
If you want to accessorize your car, you have the full freedom to do so. You can also change these accessories with time as there are no restrictions on its appearance. 
When your plan is to drive your car as much as you want, buying it becomes a good option. A leased car comes with a fixed number of miles you can drive and if you exceed this capped limit, you pay extra fee for it. 
Cons Of Buying a Car:
Owning a car comes with higher monthly loan payments versus the monthly lease payments. This isn't a good option for people who want to own the car for a shorter duration. When you are ready to make the financial commitment of heavy monthly loan payments, then only you should consider buying a car.
Unplanned post-warranty repair costs
If your car faces damages after your warranty period has expired, you might have to incur unexpected expenses. This might shake up your planned monthly expenses. 
Conclusion:
When you decide to sell or trade the car you own, you have to do your own research to find the best way to get the best values out of your used car. There are car dealerships which easily accept used cars or there is the option to sell it yourself, whichever suits you the best. This could be tiring for some as it requires both time and effort. 
Both options come to buy or lease a new car with their advantages and disadvantages in the short and long term. Weighing them against each other can help you decide how you want to get a car.
Read More:
Uber Visa Card Review: Everything You Need To Know
Best Bad Credit Personal Loans