Amazon Twitch Platform: Founded in 2011, Twitch is a famous online service gaming platform and social network, to stream and watch digital video broadcasts. In its initial years, it focused completely on video games but with time it has become larger and now has streams for gaming, eSports, talk shows, and the occasional TV series.
Amazon acquired Twitch in 2014 in a bidding war with Google for $970 million in cash. In 2018, four years after the acquisition and seven after its initial launch, Twitch boasted a valuation of about US$3.79 million.
What is Amazon Twitch Platform?
Twitch is a social community of gamers where they can watch and host live streams. They can also watch eSports tournaments remotely and cheer for their favorite players. Different from professional sports, viewers here can directly connect with competitive players, their preferred streamer, and one another by using the Twitch Chat feature for real-time comments.
During the stream, the viewers might interact by asking instructional questions, chat with each other, and engage with streamers directly.
According to a recent study by Lifecourse Associates, over 70% of millennials have played or watched a video game in the last 60 days on Twitch, compared to 60% of Generation X and 40% of Baby Boomers.
As of 2019, Twitch's average viewer watched a stream along with more than 1.274 million people watching 50,800 average concurrent live channels.
As per recently published reports, Twitch viewers live-streamed more than 2.72 billion hours in Q2 2019, or more than 72% of all live hours watched, besting YouTube Live, Facebook Gaming, and Mixer.
Read more: How Fortnite Makes Money
Streaming the eSports Traffic: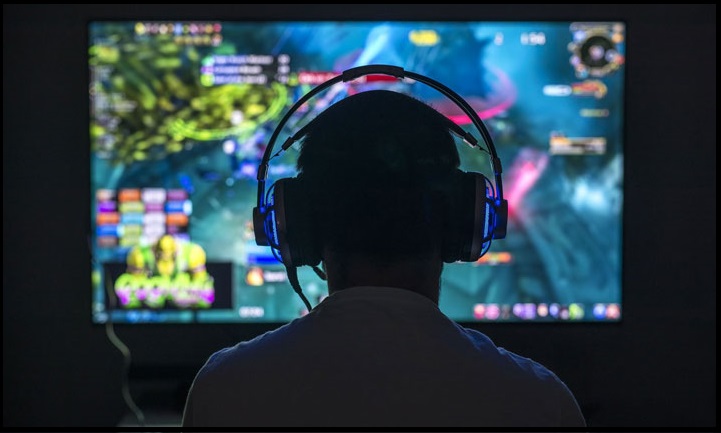 Here are some numbers to understand the consumption of Twitch's services:
In 2014, Twitch was responsible for 40% of the live streaming traffic in the United States. It accounted for 8% of all internet traffic, second only to Google, Netflix, and Apple.
In 2017, it excelled the legacy network, ESPN, in terms of audience size. It also live-streamed more content than ESPN, WWE, and ML—combined.
According to research firm Newzoo, by 2020, the eSports viewership worldwide will grow from 380 million to 589 million.
On average, today, almost 15 million viewers use Twitch every day to watch, host, and cheer on live streams.
Twitch's Money-making Model
Twitch was the first one, before Google launched 'YouTube Gaming' in August 2015, for online gamers, spectators, and entertainers to use a platform to host and stream content. A live streaming video platform by Amazon, Twitch boasts 3.9 million monthly unique streamers and 1.274 million average concurrent streamers.
Similar to YouTube, Twitch makes money from advertisements integrated into its streams.
It also uses its two subscription models, the Amazon-affiliated Twitch Prime, as well as Twitch Turbo, to make money.
Using a cut in the site's in-app currency called 'Bits', viewers purchase Bits to fund live shout-outs to streamers they like, Twitch makes money.
A free streaming service, Twitch's primary source of money is subscriptions and advertisements. Backed by Amazon since 2014, it has been experimenting and expanding its business model.
As of 2019, on average, there are 3.9 million unique broadcasters on Twitch per month.
Check also: Amazon Prime Rewards Visa Signature Card Review
Integrated Advertisements:
Like many video and streaming websites, Twitch integrates advertisements on the sidebars of its website and into its streams. The cost per impression ranges between $2 and $10. Twitch has not officially declared the size of the revenue portion it generates from advertising.
According to a prediction made by Newzoo, the video game streaming market is expected to grow by 38 percent to $906 million this year and $1.65 billion by 2021, the major contributions to this revenue would be made by sponsorships, advertising, and media rights.
Peter Warman, CEO of Newzoo says "As a business, esports is now entering a new and critical phase towards maturity. Big investments have been made, new league structures have been launched, sponsorship budgets have moved from experimental to continuous, and international media rights trade is starting to heat up." He also mentions "As a consumer phenomenon, eSports continues to grow its huge base of passionate fans across the globe."
In 2017, on Twitch, The League of Legends World Championship was the most-watched event with 33 million global viewers. This is almost a fourth of that year's Super Bowl viewership. Warman predicts that with more than $5.5 million earned in ticket sales, this event might face competition for streaming rights in future years.
Twitch is dominated by Millenials (birth year from 1982 to 2004). This demographic to which Twitch caters could be contributing to the rise in streaming advertising. According to LifeCourse, 19% of traffic on Twitch comes from 18- to 34- year olds. This means Twitch is doing well in serving this demographic than Facebook, YouTube, or ESPN and is on par with Reddit.
Twitch Prime Subscriptions:
Subscription 1 – Twitch Prime:
Twitch Prime is a membership that is generally charged at $4.99 per month. Amazon, Twitch's parent company, consolidated this membership with their retail website in September 2016. This means all Amazon Prime members have free access to Twitch Prime.
Most of Twitch Prime's benefits are aesthetic in nature, you can add extra color palettes and emoticons to chat.
Subscribers are eligible to gift half of their monthly subscription cost to one of the website's streamers.
Subscribers can do this once in 30 days. With this in effect, the Twitch fee comes to less than $2.50/month per subscriber.
Subscription 2 – Twitch Turbo
This is Twitch's second subscription-based model.
Monthly membership fee- $8.99
It makes the game viewing better and smoother as it reduces the advertisements.
Subscribers get more video storage and access to exclusive colors and emoticons.
Bits, In-app Purchases
Along with cheering streamers on Twitch Chat, viewers can also share live shout-outs to the streamers they want to, by using Bits. It is an in-app currency and every shape has a different fee. Viewers can buy 100 Bits for $1.40, the cost of 1 Bit comes to 1.4 cents. Twitch has animated chat emotes called 'Cheering Bits.
When you type 'Cheer1' in the Twitch Chat, it will create an animated grey triangle and cost you 1.4 cents.
'Cheer100' will create a dancing purple diamond for $1.40.
Users can type 'Cheer10000' costing $140 USD and the respective emotes will become more colorful and bigger in size.
For each bit, one cent is donated to the streamer, this leaves Twitch with almost 70%. With a net gain of 0.4 cents per Bit, Twitch has made roughly $1 million from Bit Cheering alone.
Launched in late June 2016, users have sent more than $1 billion Bits, the total coming to $12.3 million – $14 million.
Collaborating with NFL:
Twitch recently announced in October 2019 that it is adding more content to its live streaming portal beyond video games. It will include television shows and NFL games.
According to one of  Twitch's statements in September 2019, the viewers will be able to watch 11 National Football League games during the 2018 and 2019 seasons. The reason for the NFL matches is the renewed streaming deal for Thursday-night games between NFL and Amazon. Not just paid subscribers but viewers with free access will also be able to watch these games.
In August 2018, Twitch partnered up with the privately-traded Pokémon Company to allow viewers to enjoy a Pokémon marathon featuring 16 movies and 19 TV seasons with massive 932 episodes.
The broadcast had an interactive Twitch Extensions overlay that allowed the viewers to collect Pokémon badges while they watched the show and movies. In the past, Twitch has streamed Doctor Who, Saturday Night Live, and Mister Rogers' Neighborhood.
Live Stream Market Competition:
In 2018, more people watched streamed gaming content than Netflix, Hulu TV, ESPN, and HBO combined. Twitch is currently the most popular live streaming website for eSports and video games. Amazon's Twitch faces the most competition from YouTube Gaming, a Google project. It is the video game streaming extension of YouTube and suggests live videos to its users.
Read More:
Save Money And Get Yourself Last-Minute Flight Deals
How To Reduce Capital Gains Tax (CGT Rates)
How To Get Your Free Credit Report?