Moving house is an activity that requires good planning details. Before moving house you need to prepare a few things to make it easier for you when moving house. Here are some house moving tips that you can prepare:
House Moving Tips
1. Manage Home Documents Early
The first step that you should not miss is related to documents. Before you pack your things for moving house, make sure all documents and papers related to moving house are taken care of. It is very annoying if when you move you are still bothered with paperwork. These are house moving tips that you shouldn't miss for starters.
2. Selection of Important Items
In the case of moving house, you also need to select items with important categories or are still in use, unimportant or no longer used. Not infrequently items that are not actually used are still stored under the pretext of "collection". In addition, some people intentionally pile up or store used items such as beautiful drink bottles, etc. Did you know that storing used goods without the purpose of reselling them can lead you to a tendency to experience a mental disorder in the form of hoarding disorder.
Generally, you will feel that one day you will need these items, so that if it takes longer, of course the used goods will accumulate. Let's start wisely in storing things, sort and choose which ones you still use and don't start now. Tips on moving house on this one is very important to apply well in advance before you move house.
3. Take the Time for Packing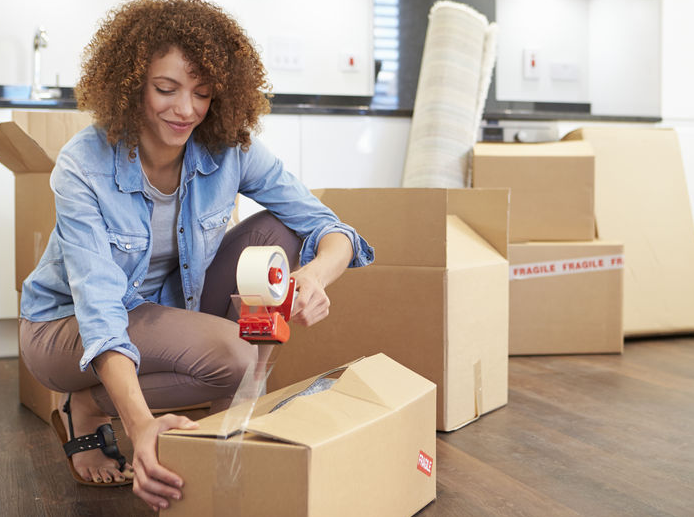 Moving house is something that cannot be done suddenly. The reason is that you will need a lot of time for packing. It actually depends on the number of items to be carried, the more items you carry, the longer it will take you to pack. If you have some free time after work, try packing a little bit at a time. These housewarming tips can help you a lot in the future.
4. Map Packaging
You also have to map out packing for moving house. What does packing map mean? What this means is that you should start packing from the room or place you use the least. If possible, you should only prepare items that you will use in a few days before you move house. Make sure you do these housewarming tips so that when you approach the day of moving, you won't be bothered by piles of unpacked items.
5. Use Bubble Wrap
Bubble wrap has an important role when moving house, you can use bubble wrap to protect items that are prone to breakage. Examples such as cameras, mirrors, flower vases etc. These housewarming tips you should use if you want to keep your belongings safe.
Read also:  Tips For First-Time Home Buyers
6. Group Items
Packing moving goods takes time. First, you can group your items based on the material, for example, like packing items made of wood with items made of wood too. Or besides based on the material, you can group items based on their function. If you combine household appliances in your kitchen with your personal items, it will be a hassle when you want to tidy them up. Try these housewarming tips so that when you're in your new house you want to tidy up again, you don't have to look for things from all the boxes.
7. Packing Neatly
The next housewarming tip is to fill all the moving boxes neatly and tightly. Make sure you put your things in a neat and organized manner so that all the space in the box is filled with your belongings. This will minimize the use of the box and can make your luggage look less.
8. Use a Professional House Moving Service
The last tip that you should try when you want to move house is to use professional services. Why use professional services? You will get many advantages by using the services of a professional when moving house, among them, you can save time and save energy.
Before choosing a professional service for moving houses, it is important for you to know the types of fleets that are usually used for moving. In addition, you also need to know the capacity of the vehicle so that you can determine what type of vehicle you will rent. Before choosing which truck to use, it's a good idea to first identify the types that are commonly used. Here is the information.
Professional Moving House Services to Ohio
After reading the various information above, now is the time for you to know which house moving services you can use. DTC Movers provides various types of trucks with very diverse capacities. At DTC Movers you will find truck vendors who are experienced in handling moving clients.
At DTC Movers you will get the best truck rental rates that can ease your burden when moving house. Moving your furniture and personal items is certainly not an easy thing. You need to rent a truck for your house moving service. No need to worry, DTC Movers guarantees the safety of every client's goods.